Scleral Contact Lenses in North Central
Have astigmatism, keratoconus or severe dry eye? Consider scleral lenses!
Enjoy Comfortable & Clear Vision With Scleral Lenses
Can't wear contact lenses due to severe dry eye or keratoconus?
Looking for an alternative to soft lenses that provides clearer, more stable vision?
Custom-fit scleral lenses offer superior vision and comfort
Contact EyeTX - San Pedro in North Central to find out how they can help you see clearly and comfortably—day in, day out.
---
Enjoy Superior Vision & Comfort With Scleral Lenses
---
Scleral Lenses in North Central
Meet our Eye Doctors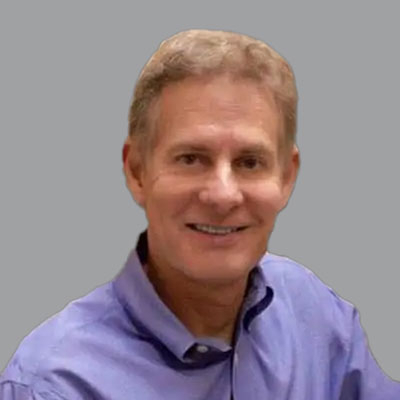 Monday

8:30 am - 6:00 pm

Tuesday

8:30 am - 6:00 pm

Wednesday

8:30 am - 6:00 pm

Thursday

8:30 am - 6:00 pm

Friday

8:30 am - 5:00 pm

Saturday

8:00 am - 2:00 pm

Sunday

Closed

Nov. 23

Closed

Nov. 24

Closed

Dec. 25

Closed
VSP

Medicare

Aetna

Spectera

EyeMed

Medicare
---
4 Benefits of Scleral Contact Lenses
Cost-effective

Because they're custom fit, the cost of scleral lenses is usually higher than standard contact lenses. However, because sclerals last up to 2 years, they're more cost-effective in the long term.

Eye protection

Sclerals are larger than other types of contacts, which allows for better protection from debris, dust and allergens that may irritate or injure your eye.

Extra-stable vision

Their extra-large diameter keeps the scleral lenses centered and steady on your eye. If you play sports or have an active lifestyle, their size, shape and customized fit will prevent them from popping out of your eye.

Superior hydration

Scleral lenses form a pocket that fills with artificial tears as they vault over your cornea. This lubricating cushion provides an extremely comfortable wearing experience for all-day hydration.
With scleral lenses, you'll experience vision comfort and excellent optics like never before!
- Nov. 18, 2023
Enjoyed coming back to this location. Dr. Green is patient focused and Henry is welcoming to the cus
... Show More
tomer as always!!
- Nov. 09, 2023
Dr. Elder and staff are both always friendly and helpful! Will always recommend them!
- Nov. 04, 2023
I am so happy to have Dr. Bell as my Doctor again, and it was great to see Henry! I was glad to see
... Show More
that you still welcome everyone with your smile. You receive great customer service even when calling the office. I spoke with Joshua, he was patient and helpful. Edward assisted me when I walked in the office, and he was welcoming and kind. There are other EyeTX locations, but this one stands on a pedestal for me. Call, or walk in and prove me right. Thank you! You are a great team, and together you make a great staff! Don't forget that you control your surroundings, and every day you can make it a great day for others, and your reward is a great day in return. Wishing you much success and prosperity. GOD bless!
- Nov. 03, 2023
From the moment that you walk in the door, to the incredible care you receive from providers who tak
... Show More
e the time to listen and share with you in great detail about your eye health, to the selection of frames and lenses, follow up, and service after the purchase. Just an exceptional experience! We adore Dr. Bell and Henry is a "franchise" kind of employee, he is that good!
- Nov. 03, 2023
I have been a patient at EyeTX since 2014…..December of 2014, to be exact. I had just moved to San
... Show More
Antonio from the East Coast at that time and was in need of an eye doctor. My dear sister recommended I go to EyeTX on San Pedro. She was already an established patient there and her doctor was Dr. Edward Elder. Now my doctor there is Dr. Elder! He is extremely good with patients and is extremely knowledgeable about eyes and eye care. The staff is wonderful and quite friendly and helpful and puts every patient at ease. No wonder I ONLY go to EyeTX!
- Oct. 23, 2023
Best place in town if you're looking for a long-term relationship with your doctor and staff, very p
... Show More
rofessional and knowledgeable. Great products and services after the sale.
- Oct. 20, 2023
Highly recommend EyeTx at San Pedro for your family. We have used them for many years and wouldn't
... Show More
go anywhere else. They are so helpful, professional and attentive.
- Oct. 14, 2023
Excellent service by a professional and courteous team.
- Sep. 09, 2023
This is my second time going here and I must say both times the staff were very nice. The doctor imm
... Show More
ediately made me feel comfortable with his sense of humor, answered all my questions, and eased my concerns. The front desk staff were so welcoming and patient with me. Overall, great service!
- Sep. 06, 2023
I just got out of my exam here. I have to leave a review while I'm parked. This is my eye place of
... Show More
choice. That's it. There are closer ones, eyetx, to me but literally every time I come HERE… the service is flawless, quick and efficient. I have zero complaints or criticism, they are thee best. That's it. From making the appointment over the phone, setting up the day, to the walk in and exams and exit. The delivery of contacts is always fast. Amazing service. I highly recommend. They are so friendly and excellent every damn time. Thankyou!!! Will be coming back as usual every year!!! Thankyou to the last at the desk, Oscar and the doctor!!
- Sep. 04, 2023
I love the team at EyeTX San Pedro. Dr. Bell provided a prompt and thorough examination that address
... Show More
ed the needs of my eyes as they are impacted by Sjögren's Syndrome in addition to astigmatism and the natural aging process. I was not looking forward to getting progressives, but, thanks to Henry, I had so much fun finding the perfect frames. When my glasses were ready, Henry helped guide me through how to best utilize my new lenses. I love my new glasses so much!!! My new contacts are also going to help so much to keep my eyes comfortable in addition to seeing better. This team is so helpful, kind, and genuinely committed to doing their very best for every patient. I am grateful to have their help in maintaining my eye health.
- Aug. 30, 2023
Excellent service and professional competence.
- Aug. 21, 2023
Had a great experience today. Staff was very helpful, quick and efficient and discussed my options w
... Show More
ith me on glasses. Will definitely make this my go to place for future visits.
- Aug. 15, 2023
Dr Elder is very knowledgeable and thorough. I would recommend anyone looking for a good optometrist
... Show More
to go see Dr Elder on San Pedro.
- Aug. 11, 2023
Dr. Elder has been our eye doctor for many years. We have followed him wherever he's gone. He is a
... Show More
very knowledgeable Dr. in the field. He is a very caring doctor and makes sure we are well. He always makes us feel welcomed and cared for. Thank you Dr. Elder. We appreciate you and we are grateful for your life!
- Jul. 31, 2023
Super friendly and knowledgeable staff. Dr. Elder is the BEST!
- Jul. 28, 2023
Best experience I've had at the eye dr. Staff and Dr were very kind and helpful.
- Jul. 25, 2023
Very polite and professional. I felt like they really wanted to provide me the best service that the
... Show More
y could.
- Jul. 17, 2023
friendly and professional 🙂
- Jul. 03, 2023
If you need eye care and are in Northern San Antonio, this is a great place. Friendly, accommodating
... Show More
and personable. Felt at ease and couldn't ask for a better experience.
Scleral Lenses FAQs
Do scleral lenses help with dry eyes?
Scleral lenses can provide immense relief to dry eye patients.
These custom-designed lenses vault over the cornea and rest on the scleral while avoiding the irritated cornea. The liquid reservoir between the lens and the cornea provides a continuous moist environment that protects the cornea and provides relief for those with dry, itchy and burning eyes.
Does insurance cover scleral lenses?
This will largely depend on the type of insurance you have. Not all insurances are the same. Some plans will cover the exam and the lens fitting, but will not cover the lenses themselves. Others will agree to pay part or all of the cost, but usually, after other treatment options have been exhausted.
---