Cataract Surgery in North Central
Offering Pre-Operative & Post-Operative Care
Don't Let Cataracts Cloud Your Vision
Over 50% of people aged 65 and older have a cataract in one or both eyes. As the cataract progresses, vision deteriorates, leading to a decreased quality of life. Fortunately, cataract surgery can easily treat this condition.
---
What Are Cataracts?
Cataracts are cloudy patches that develop on the lens of your eye. Cataracts can cause blurred or double vision, may increase light sensitivity and interfere with driving, especially at night. Without cataract surgery, millions of people around the world would be unable to see clearly.
The most common symptoms include:
Blurred or double vision
Trouble seeing at night
Sensitivity to glare
Colored halos around lights
Colors appearing more faded
Requiring brighter light for reading
---
---
When to Get Cataract Surgery
As we evaluate your eye health and vision, we'll carefully examine your lens for signs of cataract formation. If a cataract is detected and the clouding is causing visual disruption, our optometrist will refer you to a trusted surgeon for cataract surgery. EyeTX - San Pedro will be there for you, providing pre and post cataract surgery care.
As the condition begins to seriously impair your vision and adversely affects your daily life, impacting your ability to read, drive, watch TV or recognize faces, you should seriously consider surgery.
---
Your Cataract Surgery Co-Management Specialist in North Central
Meet our Eye Doctors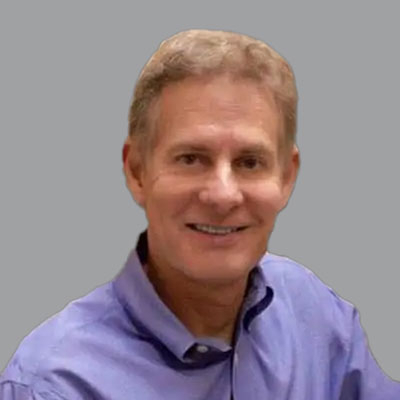 Monday

8:30 am - 6:00 pm

Tuesday

8:30 am - 6:00 pm

Wednesday

8:30 am - 6:00 pm

Thursday

8:30 am - 6:00 pm

Friday

8:30 am - 5:00 pm

Saturday

8:00 am - 2:00 pm

Sunday

Closed

Nov. 23

Closed

Nov. 24

Closed

Dec. 25

Closed
VSP

Medicare

Aetna

Spectera

EyeMed

Medicare
---
Benefits of Cataract Surgery
High success rate

Cataract surgery, one of the world's most commonly performed surgeries, has a 95% success rate.

Quick and convenient

This procedure can take just 30 to 45 minutes in an outpatient setting or hospital.

Prevents other eye problems

Removing cataracts can reduce the risk of eye inflammation and pressure inside the eye–a leading cause of glaucoma.

Rapid recovery time

Patients start seeing more clearly within a few days. Colors may seem brighter thanks to the new, clear lens.
- Nov. 18, 2023
Enjoyed coming back to this location. Dr. Green is patient focused and Henry is welcoming to the cus
... Show More
tomer as always!!
- Nov. 09, 2023
Dr. Elder and staff are both always friendly and helpful! Will always recommend them!
- Nov. 04, 2023
I am so happy to have Dr. Bell as my Doctor again, and it was great to see Henry! I was glad to see
... Show More
that you still welcome everyone with your smile. You receive great customer service even when calling the office. I spoke with Joshua, he was patient and helpful. Edward assisted me when I walked in the office, and he was welcoming and kind. There are other EyeTX locations, but this one stands on a pedestal for me. Call, or walk in and prove me right. Thank you! You are a great team, and together you make a great staff! Don't forget that you control your surroundings, and every day you can make it a great day for others, and your reward is a great day in return. Wishing you much success and prosperity. GOD bless!
- Nov. 03, 2023
From the moment that you walk in the door, to the incredible care you receive from providers who tak
... Show More
e the time to listen and share with you in great detail about your eye health, to the selection of frames and lenses, follow up, and service after the purchase. Just an exceptional experience! We adore Dr. Bell and Henry is a "franchise" kind of employee, he is that good!
- Nov. 03, 2023
I have been a patient at EyeTX since 2014…..December of 2014, to be exact. I had just moved to San
... Show More
Antonio from the East Coast at that time and was in need of an eye doctor. My dear sister recommended I go to EyeTX on San Pedro. She was already an established patient there and her doctor was Dr. Edward Elder. Now my doctor there is Dr. Elder! He is extremely good with patients and is extremely knowledgeable about eyes and eye care. The staff is wonderful and quite friendly and helpful and puts every patient at ease. No wonder I ONLY go to EyeTX!
- Oct. 23, 2023
Best place in town if you're looking for a long-term relationship with your doctor and staff, very p
... Show More
rofessional and knowledgeable. Great products and services after the sale.
- Oct. 20, 2023
Highly recommend EyeTx at San Pedro for your family. We have used them for many years and wouldn't
... Show More
go anywhere else. They are so helpful, professional and attentive.
- Oct. 14, 2023
Excellent service by a professional and courteous team.
- Sep. 09, 2023
This is my second time going here and I must say both times the staff were very nice. The doctor imm
... Show More
ediately made me feel comfortable with his sense of humor, answered all my questions, and eased my concerns. The front desk staff were so welcoming and patient with me. Overall, great service!
- Sep. 06, 2023
I just got out of my exam here. I have to leave a review while I'm parked. This is my eye place of
... Show More
choice. That's it. There are closer ones, eyetx, to me but literally every time I come HERE… the service is flawless, quick and efficient. I have zero complaints or criticism, they are thee best. That's it. From making the appointment over the phone, setting up the day, to the walk in and exams and exit. The delivery of contacts is always fast. Amazing service. I highly recommend. They are so friendly and excellent every damn time. Thankyou!!! Will be coming back as usual every year!!! Thankyou to the last at the desk, Oscar and the doctor!!
- Sep. 04, 2023
I love the team at EyeTX San Pedro. Dr. Bell provided a prompt and thorough examination that address
... Show More
ed the needs of my eyes as they are impacted by Sjögren's Syndrome in addition to astigmatism and the natural aging process. I was not looking forward to getting progressives, but, thanks to Henry, I had so much fun finding the perfect frames. When my glasses were ready, Henry helped guide me through how to best utilize my new lenses. I love my new glasses so much!!! My new contacts are also going to help so much to keep my eyes comfortable in addition to seeing better. This team is so helpful, kind, and genuinely committed to doing their very best for every patient. I am grateful to have their help in maintaining my eye health.
- Aug. 30, 2023
Excellent service and professional competence.
- Aug. 21, 2023
Had a great experience today. Staff was very helpful, quick and efficient and discussed my options w
... Show More
ith me on glasses. Will definitely make this my go to place for future visits.
- Aug. 15, 2023
Dr Elder is very knowledgeable and thorough. I would recommend anyone looking for a good optometrist
... Show More
to go see Dr Elder on San Pedro.
- Aug. 11, 2023
Dr. Elder has been our eye doctor for many years. We have followed him wherever he's gone. He is a
... Show More
very knowledgeable Dr. in the field. He is a very caring doctor and makes sure we are well. He always makes us feel welcomed and cared for. Thank you Dr. Elder. We appreciate you and we are grateful for your life!
- Jul. 31, 2023
Super friendly and knowledgeable staff. Dr. Elder is the BEST!
- Jul. 28, 2023
Best experience I've had at the eye dr. Staff and Dr were very kind and helpful.
- Jul. 25, 2023
Very polite and professional. I felt like they really wanted to provide me the best service that the
... Show More
y could.
- Jul. 17, 2023
friendly and professional 🙂
- Jul. 03, 2023
If you need eye care and are in Northern San Antonio, this is a great place. Friendly, accommodating
... Show More
and personable. Felt at ease and couldn't ask for a better experience.
How to Prepare for Cataract Surgery
Apply antibiotic or anti-inflammatory eyedrops a few days before surgery if instructed to by your eye doctor
Arrange for a ride after the surgery, since you won't be able to drive
Wash your face in the morning of the procedure and don't wear eye makeup, strong perfumes or aftershave
---
What Happens During Cataract Surgery
Cataract surgery removes your natural cloudy lens and replaces it with an artificial intraocular lens (IOL) to improve and restore vision. This common and very safe procedure is performed by an eye doctor (ophthalmologist) on an outpatient basis.
The eye surgeon (ophthalmologist) will perform cataract surgery on one eye at a time. That means that you will come in for another surgery on the second eye. The procedure is brief and typically takes 30 to 45 minutes to complete.
The eye doctor will place drops into your eyes to numb them and dilate your pupils. Though you'll be conscious during the procedure, you may be offered a sedative to help you remain calm. The eye surgeon will then remove your natural lens and replace it with the IOL. You should feel no pain or discomfort thanks to the anesthetic.
---
Cataract Surgery After-Care
After surgery, you may feel a bit drowsy as an after-effect of the sedative. Your eye doctor will prescribe eye drops to prevent infection, inflammation and to reduce pressure within your eye. The surgeon may recommend that you wear an eye patch for a few days after your surgery and the protective shield when you sleep during the recovery period. Make sure to avoid rubbing your eyes or touching them unless necessary.
A day after cataract surgery, we'll provide a post-operative eye exam to make sure that all is well. Your North Central optometrist will further perform a series of follow-up exams in the weeks and months to come. If determined that you require corrective lenses following your cataract surgery, we'll make sure you get the proper prescription.
---
Cataract Surgery Management FAQs
---
Want to see clearly again?
Contact us today for pre-operative and post-operative care